April, 2016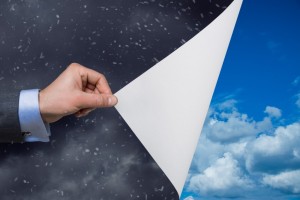 Eight years ago Jeff Tollefson was at a career crossroads. He was torn between continuing his career in the financial industry, and pursuing "Plan B". Jeff had become increasingly frustrated with his work in finance, and needed a sign that would point him in a new direction. A three hundred word document entitled, What Will Matter?, by Michael Josephson became that sign. Jeff read those words often as he contemplated his departure from the familiar world of venture capital finance.
At this same time, a non-profit named Genesys Works approached Jeff. This program places low-income high school students in year-long paid internships. They needed a Twin Cities leader to get Genesys Works started here after achieving some early success in Houston.
There were many questions. Could Jeff transfer his skills and knowledge to this new endeavor? Could he learn to successfully lead a non-profit? Would this be a good fit? After much consideration, including several more readings of What Will Matter?, Jeff accepted the offer. The results were amazing. In phase one of his "Plan B" career, Jeff helped Twin Cities Genesys Works grow exponentially over the next seven years.
This past year Jeff's role with Genesys Works shifted from local to national. He is now the chief strategic growth officer, working to expand, strengthen and grow the program throughout the country. This month, Jeff was honored as a Titans of Technology "Community Hero" for his efforts with Genesys Works. This award recognizes individuals within the tech industry for their outstanding achievements in community involvement. To learn more about Jeff's work and this award, here is a link to an April 15th article in the Minneapolis/St. Paul Business Journal.
These are the words that inspired Jeff Tollefson to transform his career.
What Will Matter?
by Michael Josephson
Ready or not, some day it will all come to an end.
There will be no more sunrises, no minutes, hours or days.
All the things you collected, whether treasured or forgotten
will pass to someone else.
Your wealth, fame and temporal power will shrivel to irrelevance.
It will not matter what you owned or what you were owed.
Your grudges, resentments, frustrations
and jealousies will finally disappear.
So too, your hopes, ambitions, plans and to-do lists will expire.
The wins and losses that once seemed so important will fade away.
It won't matter where you came from
or what side of the tracks you lived on at the end.
It won't matter whether you were beautiful or brilliant.
Even your gender and skin color will be irrelevant.
So what will matter?
How will the value of your days be measured?
What will matter is not what you bought
but what you built, not what you got but what you gave.
What will matter is not your success
but your significance.
What will matter is not what you learned
but what you taught.
What will matter is every act of integrity,
compassion, courage, or sacrifice
that enriched, empowered or encouraged others
to emulate your example.
What will matter is not your competence
but your character.
What will matter is not how many people you knew,
but how many will feel a lasting loss when you're gone.
What will matter is not your memories
but the memories that live in those who loved you.
What will matter is how long you will be remembered,
by whom and for what.
Living a life that matters doesn't happen by accident.
It's not a matter of circumstance but of choice.
Choose to live a life that matters.
https://georgedow.com/wp-content/uploads/2018/12/masthead-2.png
0
0
George Dow
https://georgedow.com/wp-content/uploads/2018/12/masthead-2.png
George Dow
2016-04-27 09:43:36
2016-04-30 07:06:46
Three Hundred Words That Inspired a Career Transformation