February, 2016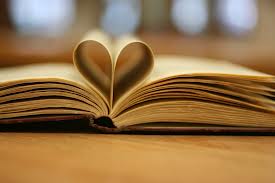 Several months ago I offered this link to a musical performance clip as a brief diversion in advance of the hectic holiday season. In this blog I will introduce you to two daily five minute "sabbaticals". With each, you can start or end your day with learning and inspiration. Consider these resources a daily "reset button" for your life and work.
If you are a public radio listener, you have likely heard Garrison Keillor's Writer's Almanac from time to time. Did you know that you can receive it for free every day in your email inbox? Just click this link, add your email address where indicated, press submit and you are set. Each day you will receive a new five minute written and spoken "this day in history" followed by a poem selected and read by Garrison Keillor. I have found this to be a wonderful way to begin each day.
A second five minute enrichment opportunity is from the book The Intellectual Devotional by David Kidder & Noah Oppenheim. This book offers 365 daily lessons, one page per day, from seven fields of knowledge. These fields include history, literature, visual arts, science, music, philosophy and religion. On the cover of the book are these words, "Revive your mind, complete your education, and roam confidently with the cultured class."
One of the icons of the career coaching industry is Richard Bolles, author of What Color is Your Parachute?. I once heard the 80 year old Bolles tell his audience that to be old is to have increasingly narrowing horizons, and to be young is to have increasingly broadening horizons. If your goal, like mine, is to be forever young in mind and spirit, keep your learning horizons broad, and commit to doing so for the rest of your life. If we can do this in five minute increments each day, all the better. Happy trails to you, and happy learning and "horizon broadening" to you as well.
https://georgedow.com/wp-content/uploads/2018/12/masthead-2.png
0
0
George Dow
https://georgedow.com/wp-content/uploads/2018/12/masthead-2.png
George Dow
2016-02-24 10:04:12
2016-02-24 10:04:12
Take Five Every Day