May, 2020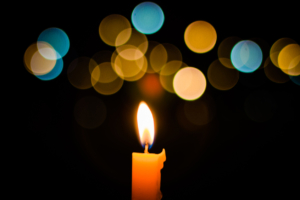 With all the personal losses and unending disruptions that began just a few months ago, this month I write about hope. I have chosen to feature an uplifting new video to help us imagine our world beyond Covid-19, while still grounded in the realities of the present. I have included the video's background and full script in this blog. Thanks to Hillary Beste for bringing this amazing video to my attention.
Background
Irish actress Eva-Jane Gaffney speaks Sarah Coffey's words in The Phoenix, a three minute Covid-19 inspired video about love and loss, hope and strength. The production is from Dublin-based creative agency The Tenth Man.
Over a collection of Irish and international film footage, the narrator looks back, grounds us in the present, and asks us to imagine the future.
Sarah Coffey wrote the script after a conversation with her creative director Richard Seabrooke, "We wanted to create something raw and honest that came from the heart, so what you see in the video is my first response, which I wasn't expecting!"
The Phoenix
When will all this end?
When this will all end…
She sleeps. Our world, she slumbers. Beneath the moon, the stars, the midnight sky, she sleeps, perchance to dream. To her, Mr. Sandman goes.
To us he brings dreams, fever dreams. In dreams we remember what was. We think about what is.We imagine what might be, what can be, what will be. In dreams we see those we love, those we have loved, those we will love. Do you think when this will all end will we love more? Because when this will all end, we will see things we could not have imagined.
We'll see heroes jaded, and bloody, and exhausted, and sick and tired and glittering and loved. We'll see entire nations come togetherto honor the bravery of those who showed up day after day, night after night, to serve them.
We'll see a world coming out of hibernation from behind screens, a world that will stop staring and start again on a life less ordinary. When this will all end we'll see waterfalls, beaches, crocodiles, speeches. We'll see birds flying high, sun in the sky, and "Hi Nina, we'll know how you feel,with a new dawn, new day, new life." And damn it will feel good.
And when this will all end, our hearts will have broken, with millions of tiny shattered tears.
But hearts are strong, and they'll mend. And as they do they'll soldier and soldier and grow and flourish, and sew and flow with our souls together, and these souls will too be stronger because of this, and when this will all end we will all be reunited.
So now just for a minute, Let's imagine it. The moment you'll hear that voice again, see that face again, feel that embrace again.
And we will embrace. The old, the young, the family, the friends, the friendly rivals, the rival rivals, those you would not have thought twice about touching before. And we will cry. Oh we will cry. Fat, hot, wet tears will flow down our faces and we will hold each other tight, and for far too long, because when this will all end, it won't feel right to ever let go again.
And when this will all end, you'll ask me to dance and I will say yah, let's dance. For the dawn of a new world, for those we love, for those we have lost, for another chance. And you'll put on your red shoes and dance my blues away.
And as we sway you'll look at my eyes with my soul reviving, burning, arising, and those fat hot wet tears will fall and we will never ever forget it and we will never ever let go again.
And this, this will all end.
https://georgedow.com/wp-content/uploads/2018/12/masthead-2.png
0
0
George Dow
https://georgedow.com/wp-content/uploads/2018/12/masthead-2.png
George Dow
2020-05-07 08:31:20
2020-05-07 08:31:20
Finding Hope in Words & Images from Ireland