June, 2017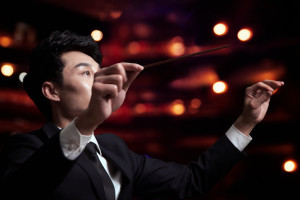 Welcome to summer! We will have longer days, warmer weather, and opportunities to enjoy all that comes with this change of season. Is finding more joy at work and play on your summer wish list? Here are a few suggestions for how you might make that happen.
Joy at work: When talent, purpose and place come together
Have you ever considered the circumstances surrounding your favorite work? Take a look back to times you have been fully engaged, productive and enjoying your work.
There are three questions I ask at the beginning of a coaching engagement: When were you able to use, develop and stretch your talents? When have you savored the meaning and purpose in your work? When have you felt most valued, and that you had values in common with your organization, boss and coworkers?
These are the moments worth remembering and pursuing in the future. To help you answer these three questions, consider doing some career archaeology. Take a look at the top eight achievement exercise described in my June, 2012 blog Historical discoveries will help inform your future pursuits.
How does joy at work look and sound? Take a look at this video clip of the Los Angeles Philharmonic Orchestra for a great example. You'll see a conductor and his musicians caught up in the joy born from commitment, hard work, complete alignment with one another, and a common mission.
Each of the orchestra members brings many years of using, developing and stretching his or her musical talent. They have a clear purpose to bring musical excellence to the performance of the Gershwin masterpiece, An American in Paris. It is clear that each musician shares common values of artistic excellence and is valued by the conductor, fellow musicians, and the audience. This is how full alignment of talent, purpose and place looks and sounds.
I recently attended the Broadway touring production of An American In Paris at the St. Paul Ordway Theatre. You may have noticed the ad in the Star Tribune newspaper that described the production as "Pure Joy." Joy was delivered in abundance the night my wife and I saw this musical. If you only have time for the most joyful moments at the end of this piece, start at minute fourteen.
Joy at play: How "Planned Happenstance" can help take you there
I often introduce my clients to the phrase "planned happenstance" when explaining that surprising, even pivotal, discoveries occur during the networking process. Stanford vocational psychologist John Krumbholz coined the phrase. According to Krumbholz, "A satisfying career – and a satisfying life – is found through actively pursuing your own luck and making the most of new and unforeseen experiences."
A few years back my sister and I were doing a video of my father just after he turned ninety. While filming, we asked him to recap several highlights from his life. When we finished with our father, we turned the camera towards my mother and asked for her story. She said, "Can we start with me dancing with your father?" She chose to begin with a dance sequence with my father that we titled, "Dirty Dancing at 90." You'll see why when you click this link.
After over 50 years of marriage, my mother could have predicted how my father would misbehave when she invited him to join her video memoir. You'll witness my mother's "straight man" to my father's improvisational, bawdy, vaudeville dance act.
I hope this blog has given you a few ideas about discovering how talent, purpose and place can come together to help you find more joy at work. Experiment with some adjustments now. Enjoy what is ahead both on and off the job this summer. Let your hair down and indulge in a little improv play while you are at it!
https://georgedow.com/wp-content/uploads/2018/12/masthead-2.png
0
0
George Dow
https://georgedow.com/wp-content/uploads/2018/12/masthead-2.png
George Dow
2017-06-22 09:15:46
2017-06-22 09:15:46
Finding More Joy at Work and Play