December 2012
Transition, transformation and comebacks can often be fueled by unexpected sources. Remember the New Coke failure/comeback story? Below are three great lessons from three different sources: one of my clients, a former Twin Cities business legend, and a December, 2012 Harvard Business Blog.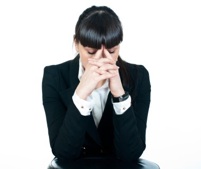 Failure
"Adults learn by doing, failing and stories." One of my clients shared this quote with me a few months ago, naming her mentor as the source. I have thought often about this pearl. I can personally (and painfully) attest to this theory. Some of my most lasting lessons about how not to run my practice have come from mistakes in 2006 and 2007 when I was experimenting part-time with private practice. One such misstep had to do with a bad pricing decision that was unfortunately amplified in the New York Times.
A 2007 article referencing me and one of my clients was complimentary overall, but my "bargain basement" fee was revealed. As you read on in that article, it becomes obvious that I was way out of sync with my competition and the market. See for yourself: www.nytimes.com/2007/05/13/business/yourmoney/13search.html?_r=0. I learned about pricing the hard way. That article turned out to be a clinic on how to price services to align with market positioning, target market expectations, and the competition.
For the most part, prospective clients who sought me out after reading that article were not my preferred client profile (not executive level). Too often they wanted cheap magic, hoping for a career solution in a few sessions. This became an indelible lesson, learned though failure. When I began my full-time private practice in November, 2010, I knew how to price and package my services, thanks in good part to that story and the lessons that followed.
Dissatisfaction
Several years ago I heard a presentation by Larry Wilson, founder of the Twin Cities based training and organizational consulting company Wilson Learning. Larry told the audience that there is actually a mathematical formula for change readiness: Vision + Dissatisfaction + Process > Cost. In other words, our vision plus our dissatisfaction plus our process of change needs to be more powerful, more compelling, than the cost of change (most often this cost includes time, effort, risk, money, emotion). One need only look at how health clubs fill up in January and empty in May to see how costs can overpower two of the most popular New Years visions and sources of dissatisfaction each year; losing weight and getting fit. Amplifying dissatisfaction can be a great engine for change, and when combined with a powerful vision and a sustainable change process, we are much more likely to create change that will last, overcoming the costs of change.
Regret
This month there is a great Harvard Business Review blog on this topic. Below is the author's summary of the top 5 career regrets. This article does a nice job of revealing how these regrets can inform and inspire better career choices in the future. Here are the top 5 regrets based on the author's recent interviews:
I wish I hadn't taken the job for the money.
had quit earlier.
had the confidence to start my own business.
had used my time at school more productively.
had acted on my career hunches.
If you are a subscriber, or wish to become one, you can see this entire blog and all subsequent responses by clicking here: blogs.hbr.org/cs/2012/12/the_top_five_career_regrets.html
Failure, dissatisfaction and regret……..while painful or even devastating, can provide great learning, and a powerful springboard for future success. The best to you in 2013!
https://georgedow.com/wp-content/uploads/2018/12/masthead-2.png
0
0
George Dow
https://georgedow.com/wp-content/uploads/2018/12/masthead-2.png
George Dow
2012-12-01 08:43:01
2018-12-03 10:52:52
Failure, Dissatisfaction, Regret and the Successful Comeback