November 2013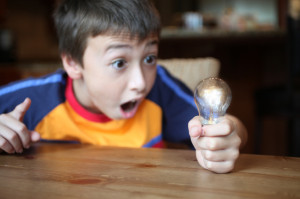 Ever since it came out in 2003, there is one book that remains on the top of my recommended list when one of my clients is considering a career transformation; Working Identity by Hermina Ibarra. I'll be discussing one element of Ibarra's three part model in this and my next two blogs. This month is about crafting experiments, next month is about shifting connections, and then in January I will discuss making sense of what can be learned from your experiments and new connections, and whether it is time to take the big leap.
In her book, Ibarra explains crafting experiments this way, "Trying out new activities and professional roles on a small scale before making a major commitment to a different path. We don't, as a rule, leap into the unknown. Instead, most of us build a new working identity by developing the girders and spans as "side projects" — extracurricular ventures that allow us to test possible selves without compromising our current jobs."
What might this look like? Here are several experiments that you should consider as you look at new career possibilities: volunteer work, pro-bono work, side projects, moonlighting, a part-time job, consulting, contracting, go to conferences, read new magazines/books, leave of absence/sabbatical, board memberships, committee work, informational interviews, new hobbies, temporary assignments, freelance or project work, job shadowing, join a club/group, buy supplies and just do "it".
Ibarra offers this cautionary note in her book, "By far the biggest mistake people make when trying to change careers is to delay taking the first step until they have settled on a destination. This error is so undermining because we learn about ourselves by doing, by testing concrete possibilities." Don't just keep thinking about or planning to run experiments in the future. Do them now, or do them soon. You don't need to leave the path you are on, or have been on, to do so. Each of the examples mentioned above suggest "on the side" activities, not "all in" choices. Eventually you might choose to jump in with both feet, but it often takes a few months or even years of experiments, new connections and reflection before you have built a solid enough bridge to a new future.
One of the most helpful aspects of the Working Identity book is the many career transformation examples the author offers to bring her theories to life. These are stories of experienced professionals and leaders like you who have been very successful in their past, and are committed to being bold and adventurous in their next chapter. The book is published by the Harvard Business School Press, so it is in no way another pop psychology or simple minded book. It is a classic, and I encourage you read it (or reread it), act on its advice, and use Ibarra's model if you are considering a major career shift.
Next month my blog will be about shifting connections. As Ibarra describes it, "Developing contacts who can open doors to new worlds: finding role models and new peer groups to guide and benchmark our progress." Happy trails to you.
https://georgedow.com/wp-content/uploads/2018/12/masthead-2.png
0
0
George Dow
https://georgedow.com/wp-content/uploads/2018/12/masthead-2.png
George Dow
2013-11-03 07:21:05
2014-01-04 17:51:20
Crafting Experiments