October, 2015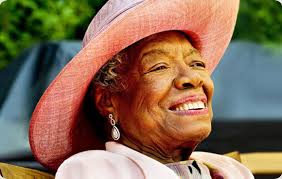 Where do you turn when you need just the right words to guide you? I belong to a True North Group, and would like to offer three inspirational writings that were shared at this month's meeting. If you need help finding strength, perspective or shelter from the storm, you'll appreciate what you're about to read and hear.
Perseverance
The Winds of Fate
American Author Ella Wheeler Wilcox
One ship drives east and another drives west
With the selfsame winds that blow.
Tis the set of the sails
And not the gales
Which tells us the way to go.
Like the winds of the seas are the ways of fate,
As we voyage along through the life.
Tis the set of a soul
That decides its goal,
And not the calm or the strife.
Perspective
What I've Learned
Maya Angelou on her 74th birthday
I've learned that no matter what happens, or how bad it seems today, life does go on, and it will be better tomorrow.
I've learned that you can tell a lot about a person by the way he/she handles these three things: a rainy day, lost luggage, and tangled Christmas tree lights.
I've learned that regardless of your relationship with your parents, you'll miss them when they're gone from your life.
I've learned that making a 'living' is not the same thing as 'making a life.'
I've learned that life sometimes gives you a second chance.
I've learned that you shouldn't go through life with a catcher's mitt on both hands; you need to be able to throw some things back.
I've learned that whenever I decide something with an open heart, I usually make the right decision.
I've learned that even when I have pains, I don't have to be one.
I've learned that every day you should reach out and touch someone. People love a warm hug, or just a friendly pat on the back.
I've learned that I still have a lot to learn.
I've learned that people will forget what you said, people will forget what you did, but people will never forget how you made them feel.
Peace of Mind
Beannacht (Blessing)
John O'Donohue
The best way to experience the comfort that comes from these words is to hear them from the author. Enjoy the peace of mind that comes from this Irish poet in his one minute blessing.
https://georgedow.com/wp-content/uploads/2018/12/masthead-2.png
0
0
George Dow
https://georgedow.com/wp-content/uploads/2018/12/masthead-2.png
George Dow
2015-10-20 09:06:48
2015-10-20 13:13:16
Perseverance, Perspective & Peace of Mind