July 2012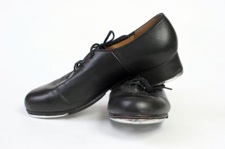 "We each need something to do, and something to look forward to."
Richard Leider, author of numerous books on repacking your bags and the power of purpose

These days many of my career transition clients are interested in what I call the career "two-step." They tell me, "I want to pursue my next job, and I also want to figure out what comes after that." They need to shape the immediate future, and at the same time flesh out the bigger picture– a longer term plan for the next chapter of their life.
What is emerging as a top choice in part two of this career two-step is a portfolio life.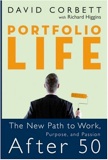 Scroll down to learn more about what this looks like. Consider picking up an excellent book on the subject, Portfolio Life: The New Path to Work, Purpose and Passion After 50, by David Corbett.
Financial health and future income needs will always be major considerations in determining our readiness for changing our work/life mix. There are many good books and advisors to help us address those questions. This book offers great stories and strategies for diversifying and reshaping our second half when the time is right to start that plan (better sooner than later). Here is what a portfolio life might look like:
Five Elements of a Portfolio Life
Working in the form you want
Learning and self-development
Making time for personal pursuits and recreation
Enjoying family and friends
Giving back to society
A portfolio life might or might not be right for your immediate future, but it helps to have something like this to look forward to, and some helpful ideas for making it happen one day. Wouldn't you agree?
Great Example of a Portfolio Life


Jack Hill
My father-in-law, Jack Hill, began his career as an engineer. He eventually rose to Vice President of Research and Development at a Twin Cities manufacturing company. At age 57 , for a variety of reasons, Jack suggested a move to half time, at half his salary, into a new role as a technical trouble shooter. His company accepted Jack's proposal. This turned out to be the perfect job for the next 10 years. It also became a great bridge to a portfolio life.
During this time, Jack began to volunteer more, and started doing more non-work related activities. At 67 he officially retired from his job, but not from his volunteer work and portfolio life. He responded to a newspaper advertisement recruiting readers for the blind, and he joined SCORE (the Service Corp of Retired Executives) as an entrepreneurial coach. Two to three days a week were committed to these volunteer roles (for the next 25 years!). A growing percentage of his time was also devoted to traveling, home projects, reading, attending lectures and the theater, family and friends, and philanthropy. He lived a textbook portfolio life that took Jack to age 99.
At his memorial service, our minister was kind enough to incorporate a favorite quote from American author Edith Wharton. It explained beautifully why Jack managed to live so long, "In spite of illness, in spite of the archenemy sorrow, one can remain alive long past the usual date of disintegration if one is unafraid of change, has an insatiable intellectual curiosity, is interested in big things, and happy in small ways". Add to these words the five elements of a portfolio life described above, and odds are good that a long and fulfilling life like Jack's can be yours. Happy trails!
https://georgedow.com/wp-content/uploads/2018/12/masthead-2.png
0
0
George Dow
https://georgedow.com/wp-content/uploads/2018/12/masthead-2.png
George Dow
2012-07-01 08:49:17
2018-12-03 10:39:02
Mastering the Career "Two-Step"