October, 2017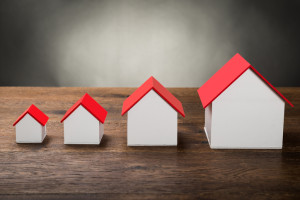 This month I will be offering some practical guidance to help you think about going smaller or working solo as your next career move. To do this, I will highlight a favorite blog, book, and an author.
Those who have spent much of their career working for larger employers will appreciate the Harvard Business Review blog about thinking small. If it is solo enterpreneurship or free agency you are considering, you'll appreciate highlights from a book written by Daniel Pink. Finally, I will reference Alan Weiss, an author of numerous guides for starting your own small or solo business.
Thinking Small
Michael Fertik is a repeat internet entrepreneur and CEO with experience in technology and law. Here are the headlines from his Harvard Business Review blog, "Seven Keys to Switching from a Bigger Company to a Smaller One."
Forget influence – empire building
Solve everything yourself
Never cover your a$$
Go faster
Don't solve problems you don't have
Get used to waterfall budgeting
Understand that your daily impact is huge
This blog is helpful for comparing large corporate with small company cultures and expectations. Many of my clients from large companies have told me similar things after spending a year or more in leadership roles in small companies. Read this blog and you'll have both a better understanding of large vs small company realities, and whether or not you are still interested in going small in your next career move.
Moving From a Big Production to Solo Performer
In my January, 2012 blog, I listed all 101 Free Agent Survival Tips that are detailed on pages 320-336 of Daniel Pink's book, "Free Agent Nation: The Future of Working for Yourself." Written in 2002, this book is still relevant today. Here are the categories from this section of Pink's book:
Money Matters
Selling Yourself
What to Get
How to Work
Family Business
Creativity
Health and Well-Being
When I began my business in 2010, I knew there would be many challenges with going solo. I read Pink's book with great interest, and am grateful this was one of my guides for getting started on the right foot. I periodically return to his 101 survival tips to ensure that I don't stray from my successful entrepreneurial path.
Next month I will be facilitating a workshop for forty solo entrepreneurs. We will be discussing Daniel Pink's seven categories, and his 101 free agent survival tips. A few of these suggestions are dated, but many are excellent. Most are essential for free agent survival and success.
Alan Weiss' Entrepreneurial Books
Your library of entrepreneural guides should definitely include some of the books written by Alan Weiss. His are the most frequently recommended books on starting a small or solo business. Weiss covers all the areas you need to address as you move ahead. Take a look at the reviews on Amazon. Select a few books from his collection that will be most helpful to you, especially if solo entrepreneurship is your direction.
In this month's entry I have offered a favorite blog, a selection from a favorite book, and a favorite author to help you go small or solo. I encourage you to discuss what you are learning with others who are moving, or have already moved, in a similar direction. Thanks for the many suggestions from readers like you. Please send me the names of your favorite authors, books and blogs, and I will continue to share them in future blogs. Let's continue to help one another on the way to the next career move.
https://georgedow.com/wp-content/uploads/2018/12/masthead-2.png
0
0
George Dow
https://georgedow.com/wp-content/uploads/2018/12/masthead-2.png
George Dow
2017-10-31 10:15:11
2017-10-31 10:15:11
Your Next Step...A Smaller Employer or Free Agency?